Ill-Fitting Men's Dress Shirts
The definitive guide of how to not look when wearing a dress shirt.
We've all seen it: a dress shirt that just looks…wrong. At the airport, on the metro, hanging in your own closet. It's kind of like that game of spotting VW Bugs: Once you start looking for bad fitting dress shirts, they're everywhere!
We put together a list of what we consider the five manifestations of ill-fitting dress shirts for men. So the next time you or someone you love looks like a breakfast pastry or pirate, you'll know where to turn.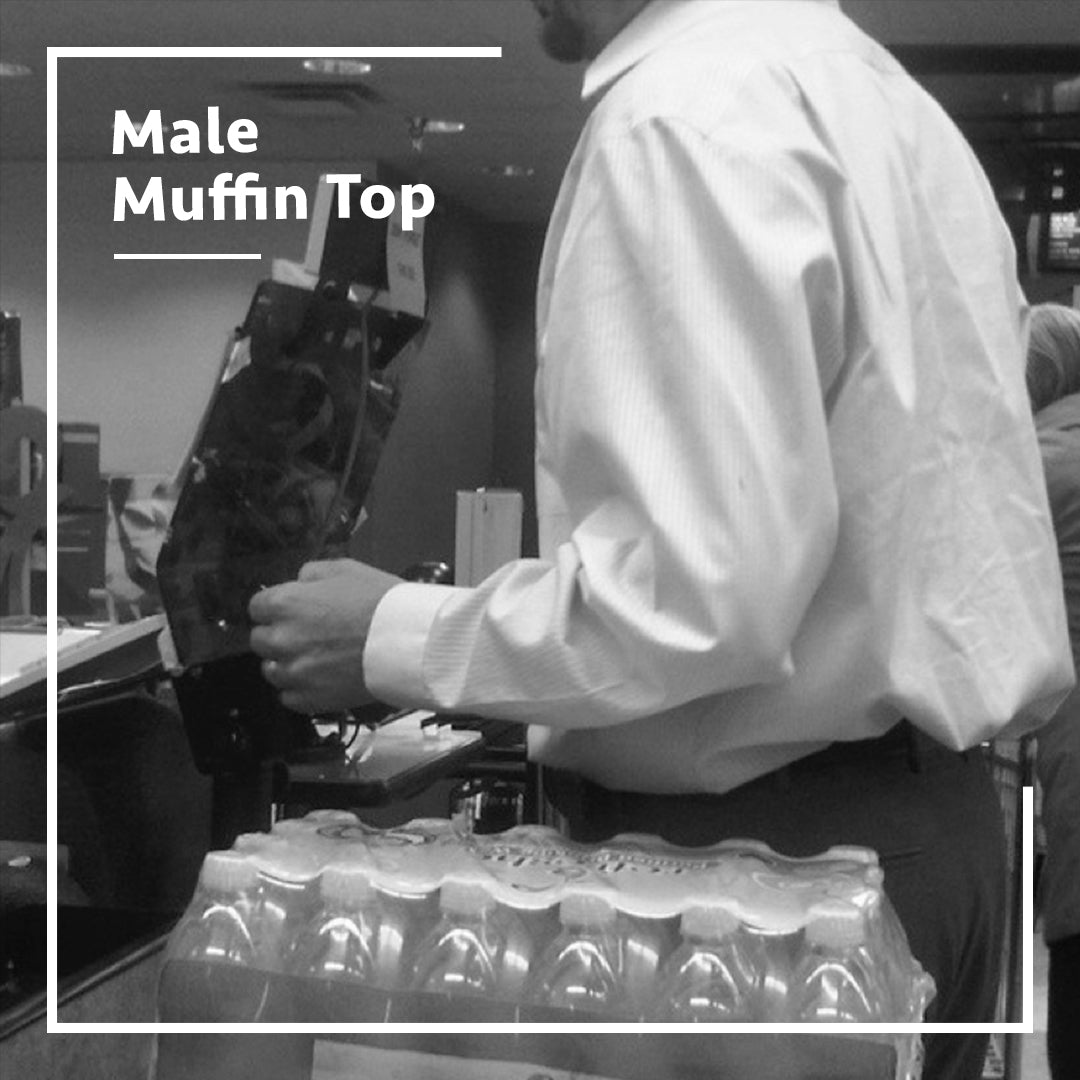 Male Muffin Top
When a men's dress shirt isn't tailored properly through the torso and is then tucked in, all that extra fabric puffs out around the waist creating what most closely resembles the top of a muffin. This is the most prevalent—and in our opinion, the least pardonable—fit problem. #muffintop
Hugh & Crye fitted dress shirts for men have a tailored body based on twelve unique sizes, which means you'll get the perfect tuck with no fabric spilling over the waistband.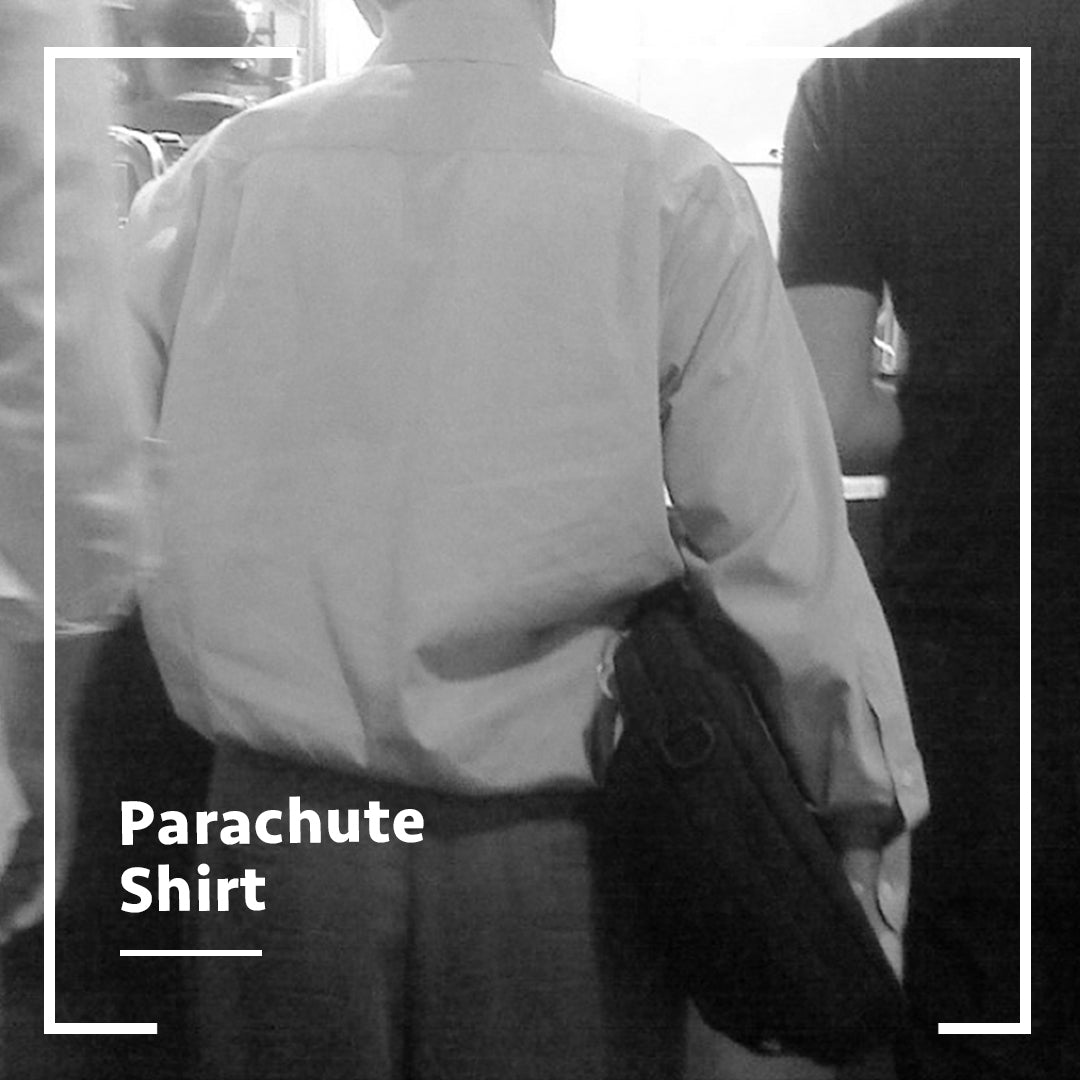 Parachute
That excess fabric billowing out from your back looks like it's catching wind (of what variety, we're not quite sure). It's not an elaborate escape mechanism—your shirt just isn't cut right for your frame. You and your profile deserve better. #parachute
Hugh & Crye fitted dress shirts are darted in the back for a slimmer appearance.
Flying Squirrel
Who cares if your biceps qualify as noodles or guns? If you have an abundance of fabric around your armpit, the only thing we're thinking is "flying squirrel." This fit problem occurs when the armhole of the shirt is too large and the shirt is not tailored through the body. The resulting look is similar to the "wings" of a flying squirrel. #flyingsquirrel
Hugh & Crye fitted dress shirts are tailored through the body and have a higher armhole that eliminates any "sleeve fat."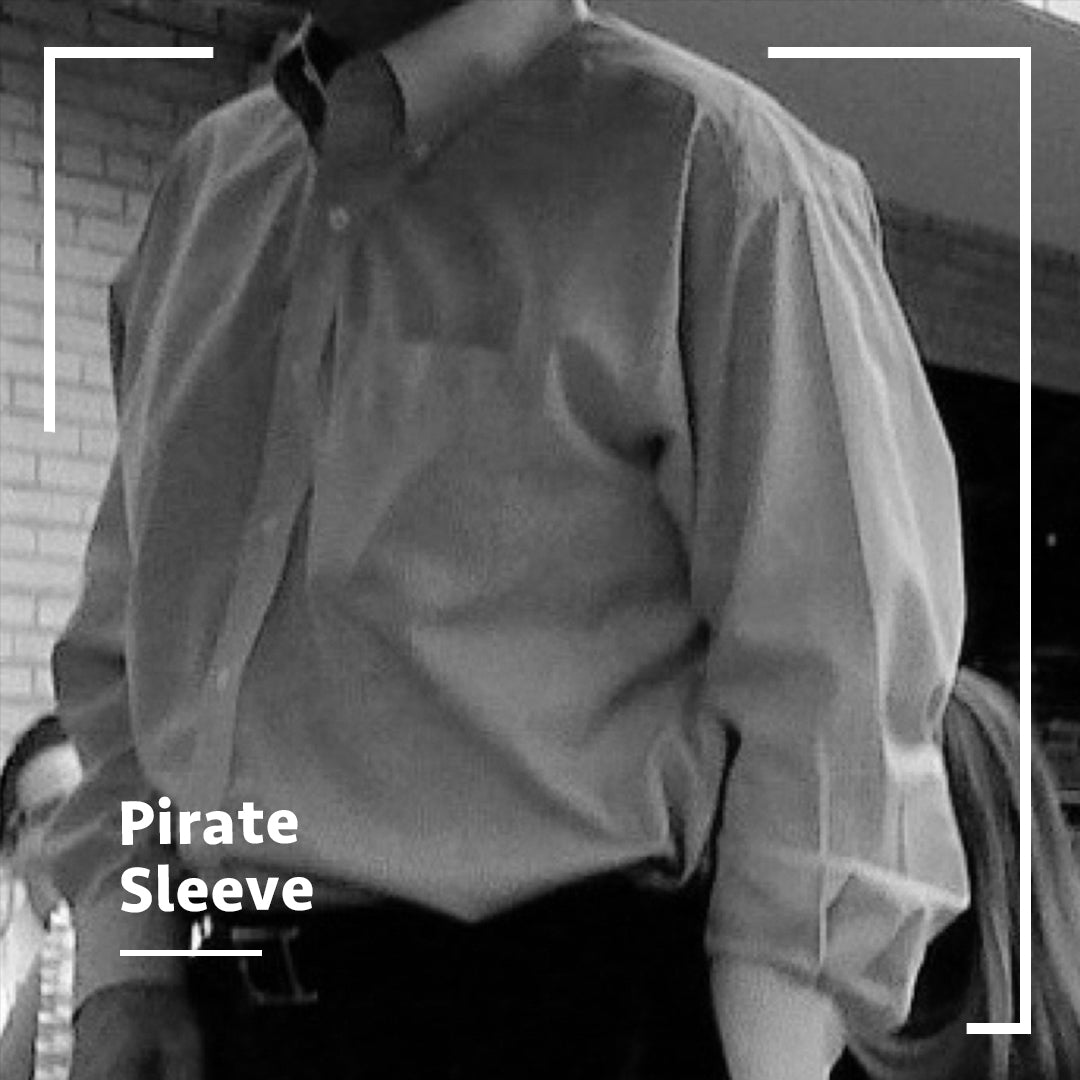 Pirate Sleeve
When the sleeves of a dress shirt are cut too large, the excess fabric and space results in a draping effect reminiscent of 17th-century pirate garb. The problem is exacerbated when the sleeves are too long and the cuffs are buttoned. #piratesleeve
Hugh & Crye fitted dress shirts have a higher armhole and a tailored sleeve with less fabric around the bicep and through the arm.
Shirtdress
It's after five on a Friday. Time to break out some beers and get casual. You loosen your tie, untuck your shirt…or wait, I'm sorry. Is that a tunic? Most mass brands cut their shirts extra long, resulting in lengthy shirt tails that hang past the waist and fully cover the behind. This, my friend, is a man-dress—not a men's dress shirt. #shirtdress
Hugh & Crye fitted dress shirts have shorter tails that look great tucked in or left untucked, making them the best dress shirts for any occasion. #shirtdress